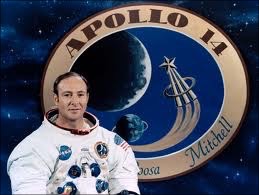 On February 4th, on the eve of the 45th anniversary of his 1971 lunar landing, former NASA astronaut Edgar "Ed" Mitchell passed away. While many will remember him for his moon walk and his role in founding the Association of Space Explorers, I knew him for his founding of the Institute of Noetic Sciences, a nonprofit organization dedicated to supporting individual and collective transformation through consciousness research, transformative learning, and engaging a global community in the realization of our human potential.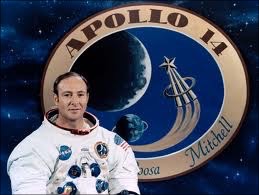 His founding of what many now call "IONS" was inspired by an experience of samadhi which, in ancient Sanskrit, means a feeling of overwhelming joy at seeing the Earth from his spaceship on his return journey. He was quoted as saying, "I actually felt what has been described as an ecstasy of unity."
I first became aware of the Institute, when I befriended Willis Harman as he was assuming its presidency in the late 1970s. I first met Mitchell at one of the IONS's conferences, attended some of his presentations and got to know him somewhat as the years progressed.
Until his own passing in 1997, Harman served as IONS President for about twenty years – during the peak of public interest in the Institute's work on consciousness – when membership reached as many as 60,000 people worldwide.
I included Mitchell in my 2014 cohort of exemplars of conscious leaders which will soon be published by FutureShapers, LLC as part of the Conscious Leadership Yearbook.
Mitchell leaves two legacies – one the more conventional, including his NASA and military credentials, exploring outer space, and a second as the mystical adventurer and explorer of our inner space.