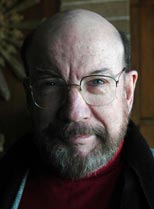 John Renesch is an advisor, mentor, futurist and writer on matters of social and organizational change. He believes that human beings have the latent ability to bring about a global shift of consciousness thus creating a sustainable and just future for everyone.
John has four decades of experience as a business owner and entrepreneur, so he is pragmatic. He left his chief executive position in the investment industry in the mid-1980s and, after a period of personal introspection prompted by his concerns for the future, he embarked upon a new path. From 1990 to 1997, he served as publisher and editor-in-chief of New Leaders Press, dedicated to publishing progressive business books and periodicals. John has created ten business anthologies on the subject of business and transformation.
John has now published 14 books and hundreds of articles on the subjects of business, human consciousness and possible scenarios for the future of humanity. He is a global futurist, humanitarian, writer and keynote speaker. He has also become a social activist, an advocate of social and organizational transformation and awakening what he sees as the latent potentialities of the human race.
He offers a variety of services as an international keynote speaker, private mentor and advisor to consultants. His latest book is The Great Growing Up: Being Responsible for Humanity's Future which won the 2013 Best Non-Fiction Award from Indie Books.
John is a member of the practitioner faculty for the Center for Leadership Studies, member of the International Editorial Board of The Journal of Values-Based Leadership, past member and project advisor of the World Future Society, current member and Inaugural Board Chair of the Shaping Tomorrow's Foresight Network (UK), member of Voice of Business and Institute of Noetic Sciences (US), and advisory board member of the Sustainable Futures Foundation (Switzerland).
As a keynote speaker, John has presented challenging questions and observations to audiences in Tokyo, Seoul, Brussels, London, Sao Paulo, Porto Alegre, Zurich, Amsterdam, Port-of-Spain, Caracas, Gold Coast, Brisbane, Budapest and many U.S. cities. He's received much praise as a speaker and a visionary. John has also addressed numerous classes of MBA students, including University of California, Stanford University, University of San Francisco and others. Warren Bennis, leadership expert, author and distinguished professor emeritus at USC calls John "a wise elder who shines with wisdom."
John has been interviewed by The Wall Street Journal, The Nikkei Financial Times, Business Week, public radio's "Marketplace," CNBC-TV's Ron Insana on "Management Today Show," Business Talk Radio (U.S.), National Public Radio (U.S.), Forbes (both Brazil and U.S.), Chief Executive and Industry Week magazines on the subject of consciousness and business.
He publishes a free monthly newsletter called John Renesch's Mini-Keynote.
The Futurist magazine calls John a "business visionary."